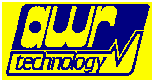 THE UK
DRIVE SYSTEM
SPECIALIST
Founded 1986
AWR Technology - Telescope Drives - Sidereal Clocks - Electronics
Home Page - INTRODUCTION
Welcome to AWR Technology, the leading UK supplier of Telescope Drives (simple and GOTO), Sidereal Time Clocks, measurement, analysis and display equipment for serious astronomers. We maintain the equipment we sell to give you continued operation for years of service.

We have helped 1000's of astronomers world wide over the years with upgrades to many elderly telescopes, New Drive Systems and Specials. We are DESIGN ENGINEERS! Enhance your telescope kit NOW! If you need a very large rugged mount to carry a huge payload then look at the ASTROMOUNT, part designed by us, and fitted with AWR Drive systems.

. . . . What can we do for you?
To help in Autoguiding and Drift Alignment... Our Pulse Analyser .. more.

Our Dew Heater Controller is a popular product..... more.

See us at STAND 9, IAS2015 Warwick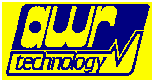 THE UK
DRIVE SYSTEM
SPECIALIST
Founded 1986