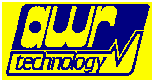 THE UK
DRIVE SYSTEM
SPECIALIST
Founded 1986
AWR Technology - Telescope Drives - Sidereal Clocks - Electronics
Home Page - INTRODUCTION
Welcome to AWR Technology, the leading UK supplier of Telescope Drives (simple and GOTO), Sidereal Time Clocks, measurement, analysis and display equipment for serious astronomers. We maintain the equipment we sell to give you continued operation for years of service.

Our unique products have helped 1000's of astronomers world wide overcome limitations with their astronomy equipment. This includes upgrading many heritage and elderly telescopes with GOTO capability. We have a large number of kits as alternative GOTO systems for modern mounts with defunct electronics or as upgrades. Having designed and built all of our equipment we are in a position to supply tailor made products to meet special needs.

We have supplied complete control systems to Royal Observatory Greenwich (28inch), Herstmonceux Space Science Centre (all the large working telescopes), Perkins Observatory Telescope (OHIO State University) amongst hundreds of others worldwide.

If you need a very large rugged mount to carry a huge payload (50kg+) then look at the Portable English Mount, designed by us, built to highest machine shop standards and fitted with AWR Drive systems. It is new for the EUROPEAN ASTROFEST 2017 show.

. . . . What can we do for you?
Our new Portable English Mount (PEM) wwas on display at Astrofest, designed by us, made in the UK

New page on PUSH-TO Display Unit for Heritage Telescopes.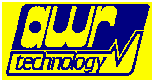 THE UK
DRIVE SYSTEM
SPECIALIST
Founded 1986